Micron Xceed GrayScale Adapter for SE/30 SE30
Item #1268095114
Computers:Apple_Macintosh:68K_Mac
Computers:Apple_Macintosh:Vintage
Bidding is closed for this item.
"Show description"
"Leave feedback"
›› (to seller)
››(to bidder)


| | |
| --- | --- |
| If you are the seller or a high bidder - now what? | ›› |

Currently
$136.00
First bid
$50.00
Quantity
1
# of bids
14›bid history
Time left
Auction has ended.

Location
Los Altos CA 94024
Country
USA
Started
Aug-23-01 19:07:07 PDT
mail this auction to a friend

Ends
Sep-02-01 19:07:07 PDT
request a gift alert

Seller (Rating)
clairon (49) "*"
view comments in seller's Feedback Profile | view seller's other auctions | ask seller a question
High bid
mac128k@hanmail.net (0)
Payment
See item description for payment methods accepted

Shipping
Seller ships internationally (worldwide). See item description for shipping charges.

Item Revised Before First Bid
To review revisions made to this item by the seller, click here.
Seller
Options
Seller:Didn't sell your item the first time? eBay will refund your relisting fee if it sells the second time around.
ÔRelist this itemand eBay will refund your relisting fee if it sells the second time around.
Ô See more options
Seller assumes all responsibility for listing this item. You should contact the seller to resolve any questions before bidding. Auction currency is U.S. dollars($) unless otherwise noted.
No Reserve
Micron Xceed GrayScale Adapter (clone) for SE/30
256 SHADES OF GRAY ON THE SE/30 INTERNAL DISPLAY!
Plug and Play ~ No software required!
!!!›Requires either Xceed Color 30, Color 30HR, or MacroColor 30 PDS slot video card›!!!
It might be compatible with the Xceed MacroColor 30HR card.
---
•Provides 4, 16, or 256 shades of gray on the SE/30 internal display.
•This is a replica of the Micron Technology 'Xceed Gray-Scale 30' adapter for the SE/30.
•This auction includes 4 items:
(1)...video printed circuit card, which replaces the Apple video card on the back of the CRT.
(2)...wire harness.
(3)...original Installation Guide (not a copy).
(4)...MonitorXCEED control panel software (not required).
•Click this link to see 5 screenshots taken with this adapter in my SE/30.
•Guaranteed working, thoroughly tested with Systems 6.0.8, 7.1, and 7.5.3 with Xceed Color 30 card in SE/30.
•There are very rare SE/30's with incompatible CRT base pin configuration. Click on this link to see the required configuration.
•Shipped with antistatic protection.

---
Buyer to prepay in U.S. funds with PayPal, BidPay, postal money order, or personal check (shipping delayed until personal check clears).
We do not accept BillPoint.
If payment is not received within 7 days after close, then auction goes to next bidder.
Buyer pays actual shipping costs from ZIP 94024. Free packaging.
Shipping only by United States Postal Service, any USPS method desired by buyer.
---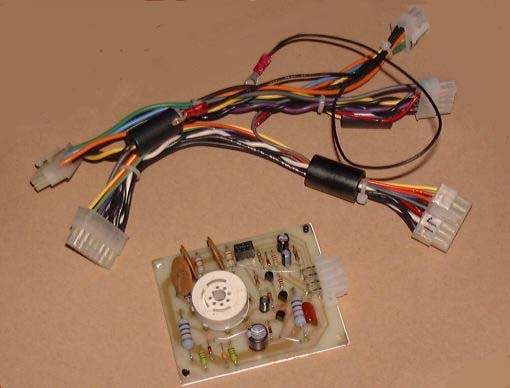 ---
Brought to you by›: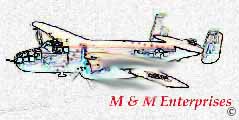 All graphics courtesy of Igor at Vancouver field office.
Bidding is closed for this item.
---